Learn what construction property is most frequently targeted and tips to protect the site.
Determine how well your job site is protected from theft. Securing your site and equipment is critical to your operation. Learn common risks and high theft targets as identified by insurance company research.

Download this checklist to identify improvements you can make with Master Lock security products. Then, contact your preferred locksmith or security products distributor to order the products you need.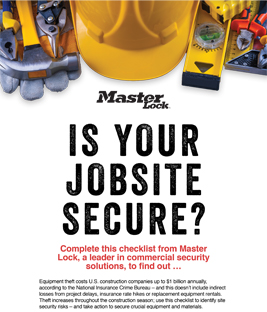 Download your checklist now.